Heart of Frame Drumming Introduction Bundle
Live recorded courses.


This bundle will give you a core experience of embracing this ancient instrument as a tool of remembrance through drumming, singing and symbol.
The is a signature Introduction emphasizing the weaving of voice and chant. It's a beautiful and potent skill to cultivate and use.
It is a fusion of Layne Redmond's teachings, teaching style as well as Miranda's teaching style with the weaving of voice and chant.
At the center is DEVOTION
Heart of Frame Drumming Intro
You will get a foundation in beginning your frame drum journey. You will learn how to hold the drum, the names of the strokes, how to play them, how to play simple patterns, how to read simple notation and how to drum and sing simultaneously.
We ground in the symbology of the drum. remembering what we hold.
You will learn the Element Song, the Ma Chant and I am Peace Chant. Songs you can sing over and over for yourself, for nature or offer to sing in circle.
Songs are a way to honor, give gratitude and change our frequency. It is a portal for our devotion. Singing magnifies the prayer.

Through Stepping in Rhythm Developing a Sense of Time Course, you will embody how time is divided through the holistic approach of weaving walking, hands and voice. We launch with foundational practice taught by Layne Redmond.

You will have the course "Practice Time" to integrate and develop stroke fluidity, learn simple patterns, stroke combinations, and variations. This will up level your skills and keep tuned up.
The Frame Drum Circle Song Sing Along Events will give you an opportunity to experience and sing along to other circle songs. After singing will will notice a shift in mood. Songs are meant to uplift, open the heart as well honor the earth, the elementals, and the Divine feminine
Begin with
1) Heart of Frame drum Introduction.
Part 1 Introduction Workshop
Part 2 Honoring The Elements Through Rhythm and Chant Workshop
2) Ma Chant Workshp
3) Stepping in Rhythm : Developing a Sense of Time Series of 3 workshops
4) I am Peace Chant Workshop
5) Practice Time -Series of 4 workshops
6) Frame Drum Circle Song Sing Alongs - Features Samples of chants
NOTE
This bundle will give you access to all the courses 24/7 within the bundle for 1 year long.
Any note of shorter durations please disregard.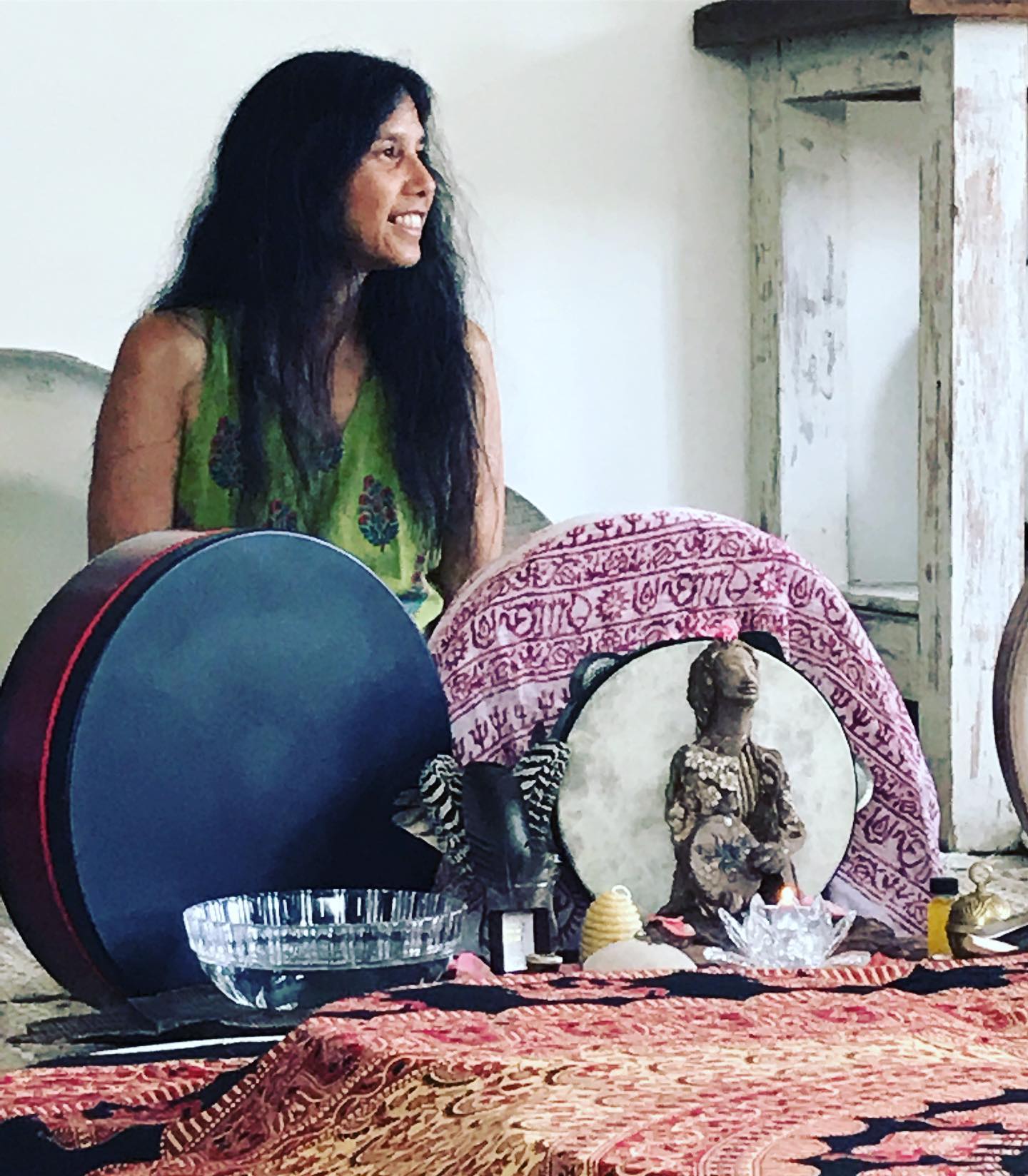 Miranda Rondeau is an internationally recognized devotional singer, musician, and frame drum artist. She has been teaching the craft since 1999, as encouraged by her late teacher Layne Redmond, author of the seminal book, When the Drummers Were Women. Miranda has created and teaches a repertoire of frame drum circle songs as a way of sacred remembrance.
She performs in a ceremonial context, playing for rites of passage and communal bonding, She is dedicated to reclaiming the ancient instrument as a Tool of Remembrance. She also created and maintains the online presence for "Women Frame Drumming," dedicated to Layne Redmond.
Frequently Asked Questions
When does my bundle begin?
It begins after you register. It is self paced.
How long do I have access to the bundle?
You have 24/7 access for one year from the date of purchase.
Do any coupon code discounts work on bundles?
No, unfortunately not
Will I have the capability to learn the other chants and songs in the portal after this bundle?
Yes, you will be well equip to learn the other songs with more ease, as you learn to learn.


Bundle Contents
Note that everything in the bundle is accessible for 1 year. Any note of shorter duration please disregard