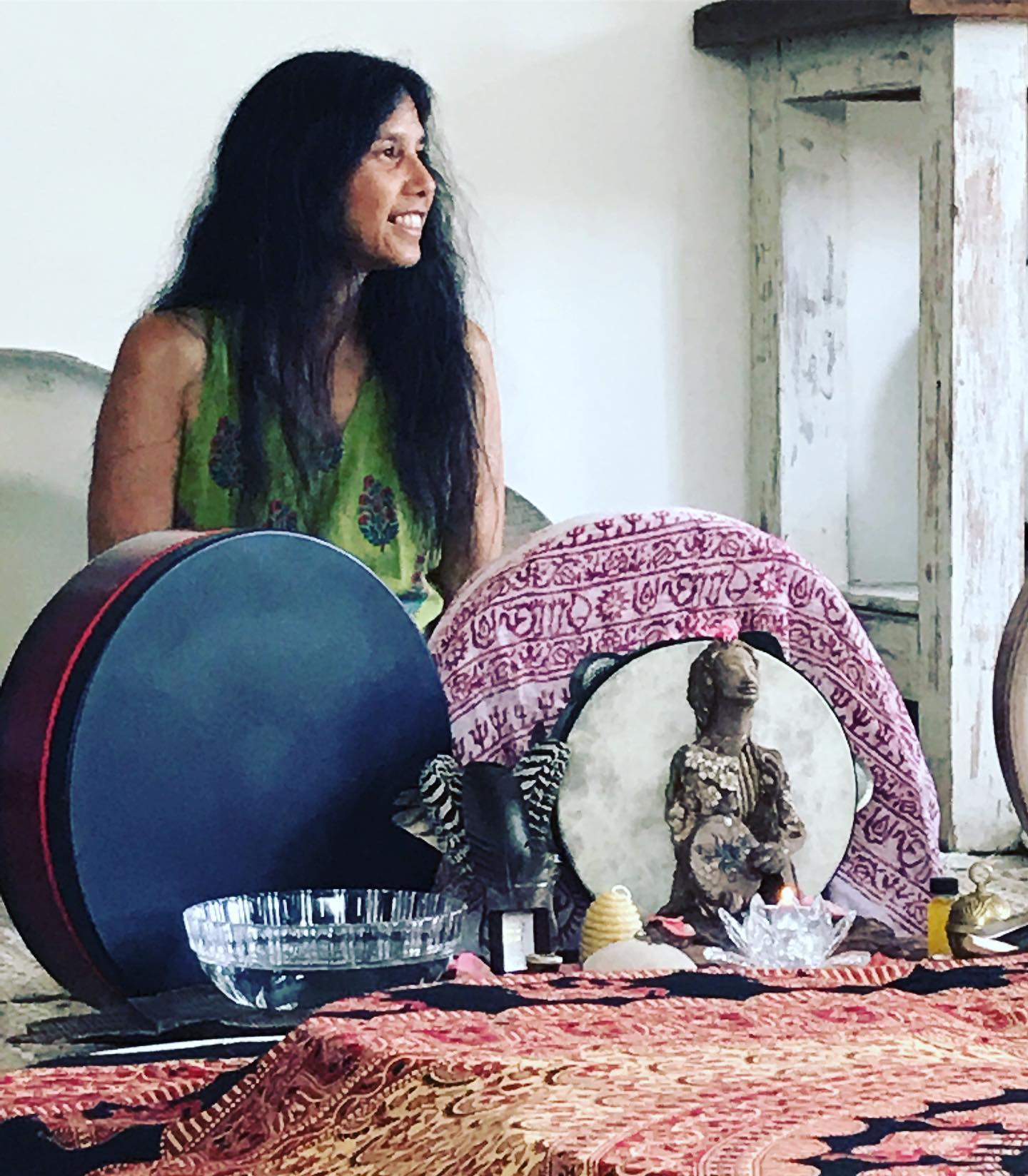 Miranda Rondeau is an internationally recognized devotional singer, musician, and frame drum artist. She has been teaching the craft since 1999, as encouraged by her late teacher Layne Redmond, author of the seminal book, When the Drummers Were Women. Miranda has created and teaches a repertoire of frame drum circle songs as a way of sacred remembrance. She performs in a ceremonial context, playing for rites of passage and communal bonding, as well as hosts "The Frame Drum and Beeloved Portal," an online collaboration that highlights drumming and bees.
She also created and maintains the online presence for "Women Frame Drumming," dedicated to Layne Redmond.
This is a live recorded class from 10/3
Frame Drum Circle Song Class with
featuring "Full Moon"


*Pre-requisite - Introduction / Know how to hold the drum, know the names of strokes, how to play basic strokes, play simple patterns and read simple
patterns.
~~~~~~~~~~~~~~~~~~~~~~~~~~
For clarification this class if for the frame drums made for and played with the hands and not the mallet. You will need a frame drum with thumb notch or thumb hole
This is a full workshop edited down to 7 shorter videos. It is recommended to take the full class in one sitting for best progress and for acquiring a body memory.
The repetition of the song will help
with embodiment.
This is a basic level class
that includes
*Drumming warm up exercises
*Embody how time is divided practice
* Honor Elements
* Weave voice and chant
*Call and response
*Opening Invocation
*Learn Full Moon Chant
*Breakdown of chant
*Transition
*Includes PDF with lyrics and notation
Once the song is learned and embodied it is yours to sing for life.
It will become one of your songs for
your tool box of chants you can sing
each month.
* * * * * * * * *
*Duration of Recording access
you will have 24/7 access for 2 months from time of purchase. Be sure to sign up when you can create space to learn and reviewOnce the expiration date passes it will not be accessible except through registering again.


Rhythm governs all of life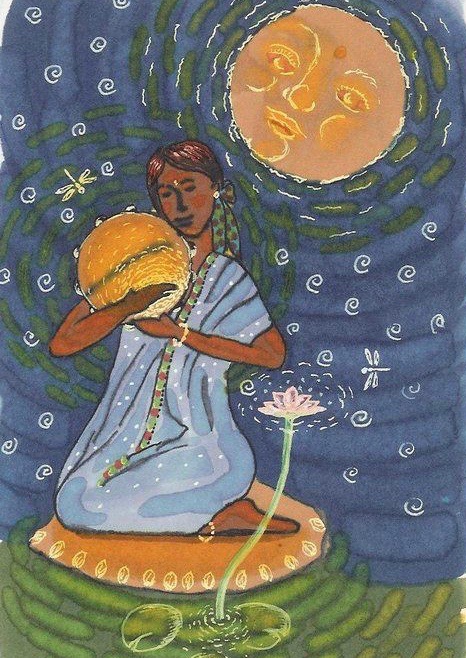 Online live recorded Offerings.
Check your inbox to confirm your subscription